Together We Can Make a Difference.
Help TR's Cancer Fighters make a difference 
Timmy Ray's 16th Annual Oyster Roast
Timmy Ray's 16th Annual Oyster Roast will be held on Saturday, November 25, 2023 at 10:00am EST in the parking lot on 1st Avenue South North Myrtle Beach.
Sponsorship Packages Available
We hope that we can count on you to sponsor our event. To learn about our packages, please click the button below. Together, we can make a difference in our community! Thank YOU!
Latest News and Updates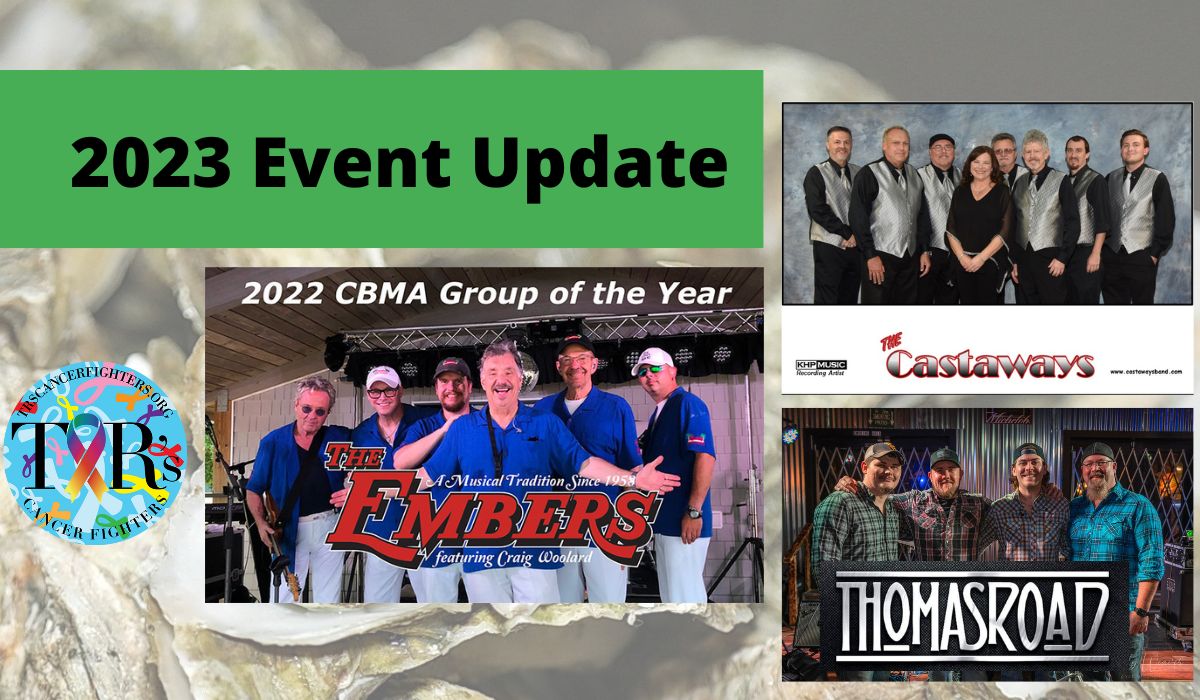 We are very excited to announce the lineup of bands for Timmy Ray's 16th Annual Oyster Roast. You will not want to…
Our Mission
TR's Cancer Fighters, Inc. is a non-profit corporation and shall be operated exclusively for fundraising and charitable purposes within the meaning of Section 501 (c) (3) of the Internal Revenue Code of 1986, or the corresponding section of any future Federal tax code.
The purpose of TR's Cancer Fighters, Inc. is to raise money to assist:
Individuals and families residing primarily in the Southeastern North Carolina and Northeastern South Carolina geographic areas who are experiencing financial difficulties arising as a result of cancer or other catastrophic circumstances. We also support other charitable organizations providing aid to such individuals and families. This Mission will be achieved by conducting an annual fund-raising event in the North Myrtle Beach, South Carolina area. However, at the election of the Board of Directors, fund-raising events may also be held outside of the North Myrtle Beach geographical area.
TR's Cancer Fighters, Inc. shall have no employees. All persons and entities donating their time and services to help this organization achieve its Mission, including but not limited to those individuals helping to put on a fund-raising event, as well as the Board of Directors, shall do so as unpaid volunteers.
We are an IRS 501(c)(3) charitable organization and a South Carolina Public Charity ID P35796.
2023 Will be AMAZING!
We greatly appreciate all the support and donations in 2022. We know 2023 can be even better with Your Support!